Top Wedding Venues in York and Lancaster PA
Are you looking for the perfect wedding venue? If so, York PA has plenty of great options to choose from. Whether you're looking for an intimate setting or a larger space, you're sure to find the right venue for your big day. Here are some of the most popular wedding venues in York PA.
This list of top wedding venues will take the guesswork out of finding the right place for your big day. Each of these venues offers something unique and memorable, so you're sure to find the perfect spot for your celebration. Read on to learn more!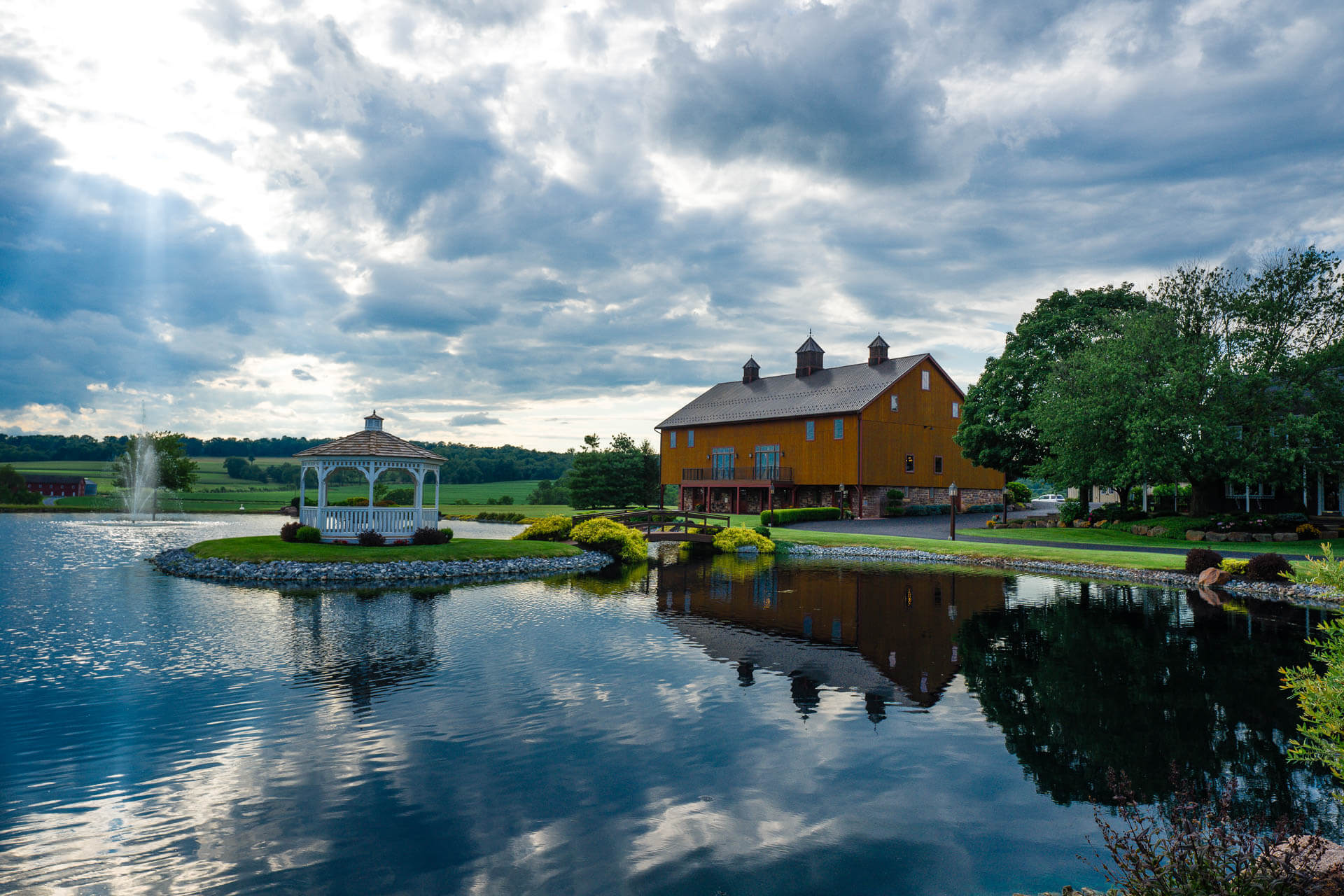 Nestled in the heart of Elizabethtown, PA, amidst 250 acres of serene farmland, Harvest View Barn is a dream come true for newly engaged brides seeking the perfect blend of rustic elegance and modern convenience. This beautifully restored 1800's barn offers a unique and memorable setting for your special day.
The lower level of the barn showcases a grand fireplace and original stone walls, providing a warm and inviting space for indoor wedding ceremonies or cocktail hours. A sweeping staircase leads to the second floor, where original wooden beams and weatherboarding set the stage for an unforgettable dining experience. French doors open to a balcony overlooking a tranquil pond, offering an idyllic backdrop for pictures.
With ample space for dancing and celebrating, the barn can accommodate up to 200 guests. It is climate-controlled, handicapped-accessible, and equipped with modern restrooms, a bar area, and catering facilities, ensuring a comfortable experience for all.
Adjacent to the barn is a spacious, remodeled farmhouse that serves as a haven for the bridal party. Equipped with amenities for dressing and relaxing, it provides a cozy setting for pre-wedding preparations. The groom and groomsmen are also catered for with a separate comfortable space, complete with a large bathroom and a walk-in closet.
The grounds of Harvest View Barn are just as impressive, boasting evergreen trees, a grassy knoll, a fountain, and a gazebo. Beautiful sunsets, blooming flowers, and manicured lawns add to the venue's charm, making it an ideal location for outdoor ceremonies or receptions.
What sets Harvest View Barn apart is its commitment to creating joyful memories that will last a lifetime. With its peaceful surroundings, modern amenities, and exclusive use of the barn from 10:00 am to 12:00 midnight, it ensures a seamless and stress-free wedding experience.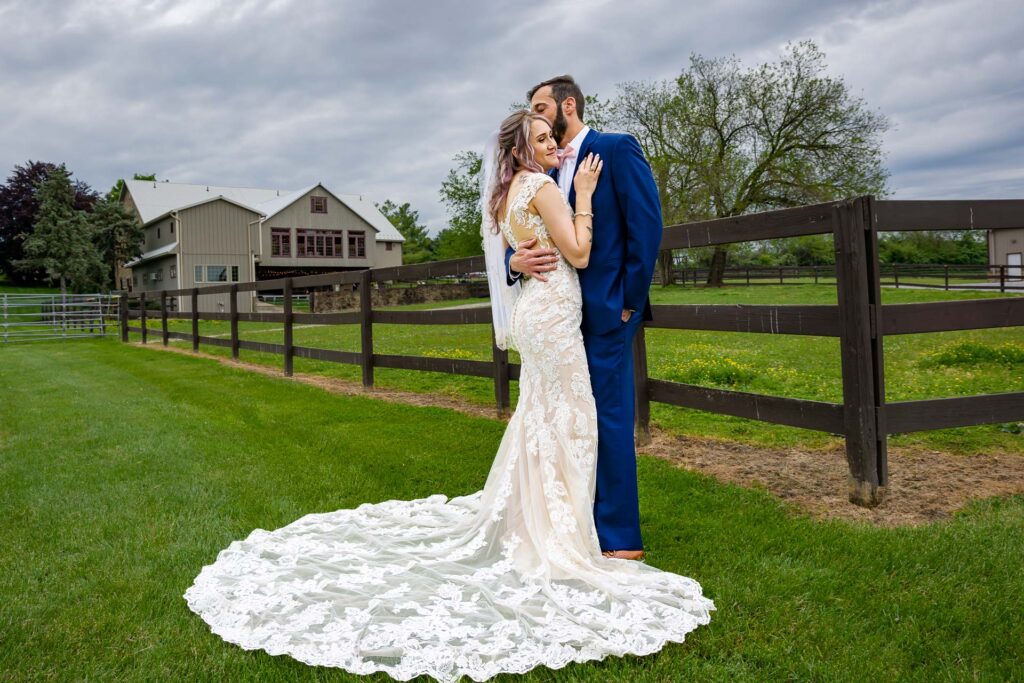 Lakeview Farms, nestled in the heart of South Central Pennsylvania, is a testament to rustic elegance and a dream venue for brides seeking a unique wedding experience. As the first barn wedding venue in York County, it boasts a rich history of transforming nuptial dreams into reality.
Owned by Deb Snyder, a seasoned photographer with a clear vision for capturing weddings, Lakeview Farms was inspired by a wedding showcase and a desire to create an idyllic setting for couples. The venue has since attracted couples from across the country, offering a blend of rustic charm and modern convenience.
Weddings at Lakeview Farms are designed to be stress-free. With setup completed prior to your arrival, you can begin decorating on Friday from 10:00 am to 6:00 pm, ensuring everything is perfect for your big day. On Saturday, the venue offers a full 10 hours for you to celebrate your marriage with loved ones, closing at 11:00 pm.
The venue's amenities enhance its appeal, with an air-conditioned and heated stone barn, beautiful lighting, a lofted area for a DJ, and three spacious bathrooms. A dedicated catering area, various sized tables, and comfortable seating options ensure a seamless dining experience.
Additional features include patio heaters, ceiling fans, additional decor, a golf cart shuttle service for guests, and venue staff available throughout the day. The venue also offers a beautiful ceremony site with an arbor and benches, a hair/makeup studio, bridal suite, and a unique dressing area for the groom and groomsmen.
Outdoor features include a fire pit for an evening fire, wine barrel high-top tables, cocktail and hors d'oeuvres area, and ample lighted parking for guests. For added convenience, Lakeview Farms offers in-house linens and bartenders at a reasonable cost, and on-site generators if needed.
Catering at Lakeview Farms is flexible, with a list of preferred caterers available. Alternatively, you may choose another caterer, subject to the approval of Lakeview Farms.
Nestled in the heart of Lancaster County, The Barn at Silverstone offers a unique blend of historic charm and modern elegance, making it a dream venue for newly engaged brides seeking the perfect wedding spot. This 1800's stone bank barn, initially part of a 1000-acre farm deeded from William Penn, has been meticulously restored to serve as an exquisite wedding venue.
The Barn at Silverstone is a testament to architectural mastery with its full fieldstone gables and massive mortise and tenon beam work. The barn was once home to working horses and served as a tobacco barn during the 1900's. Today, it stands as a stunning example of reclaimed elegance, with all interior stonework repointed and woodwork preserved.
This climate-controlled venue offers three separate indoor spaces, each outfitted with modern upscale restrooms and designed with accessibility in mind. The lower stables area retains its original charm, incorporating feeding troughs, chutes, and gates into the decor. It opens out into a courtyard where a Rustic Pavilion and Grand Limestone Fireplace await your guests.
The Barn at Silverstone is set amidst picturesque grounds, complete with a stunning Corkscrew Willow Tree, Gazebo, and pond with fountains. Pastures and farm fields surround the property, offering a serene countryside backdrop for your special day.
With a capacity to accommodate up to 200 guests and on-site paved parking, this venue ensures a seamless and comfortable experience for you and your guests.
The Barn at Silverstone also offers an all-inclusive catering package, which includes setup and tear down of decor, a choice from 59 colors of floor-length linens, and all china, flatware, and glassware, including champagne flutes.
Stone Mill Inn
With lush gardens and manicured lawns, the Stone Mill Inn is a perfect venue for your dream wedding. Built in 1737 and perfectly restored, Stone Mill is one of the oldest historical buildings in York County
Hazelwood Wedding Venue
Hazelwood Weddings is a new, modern, and climate-controlled venue that has plenty of space for weddings and events.  This incredible 18-acre private land venue, located in New Oxford with easy access from York, Gettysburg, and Baltimore, mixes modern sophistication with natural beauty to create one unique event space perfect for your wedding day!
Artemis Wedding Venue
Located in Red Lion, Artemis features three locations that are sure to have something for everyone.  Whether it be The Barn overlooking the Susquehanna, the elegance of Artemis, or Terrapin Station with its rustic features, you're sure to have an amazing aesthetic for your wedding day.
Lauxmont Farms Weddings
Located in Red Lion, Artemis features three locations that are sure to have something for everyone.  Whether it be The Barn overlooking the Susquehanna, the elegance of Artemis, or Terrapin Station with its rustic features, you're sure to have an amazing aesthetic for your wedding day.
John Wright Events
John Wright Restaurant and Events is the perfect location overlooking the Susquehanna River. From starting out the day in a luxurious bridal suite to finishing your reception on the picturesque rooftop deck, you can relax knowing that everything has been designed so that one moment follows another in absolute perfection.
Do you want us to photograph your wedding? Reach out below to check and see if your wedding day is still available.